Archive for August, 2010
0
Hey so when did we last speak? oh yeah just after Latitude. So This is a bit of a Blog to bring you up to speed with what we've been doing.
So since Latitude festival I think the most important thing we've achieved thanks to a recommendation from Robbie Knox was to discover the joys and pleasures of the ASWAD SHANDY!!
The Recipe is simple, take one pint glass, Glass or plastic is a personal option, then half fill your glas with LILT the tropical tasting soft drink, then fill the rest of the glass with Premium lager, sit back, relax and enjoy.
Since we last spoke we also played our first oversea's gig in THE ISLE OF WIGHT, we had a blast of a time there so found it imperative to take a lovely holiday snap to show you all.
However, we are doing something really worth while , we are very pleased and honored to tell you that we are currently working with music legend Edwyn Collins and his partner in crime at West Heath Studios Sebastian Lowsley , I've got loads of footage and photo's that I will pick up but in the meantime enjoy this snap and this teaser video of the fun we get up to when in the famous studio!!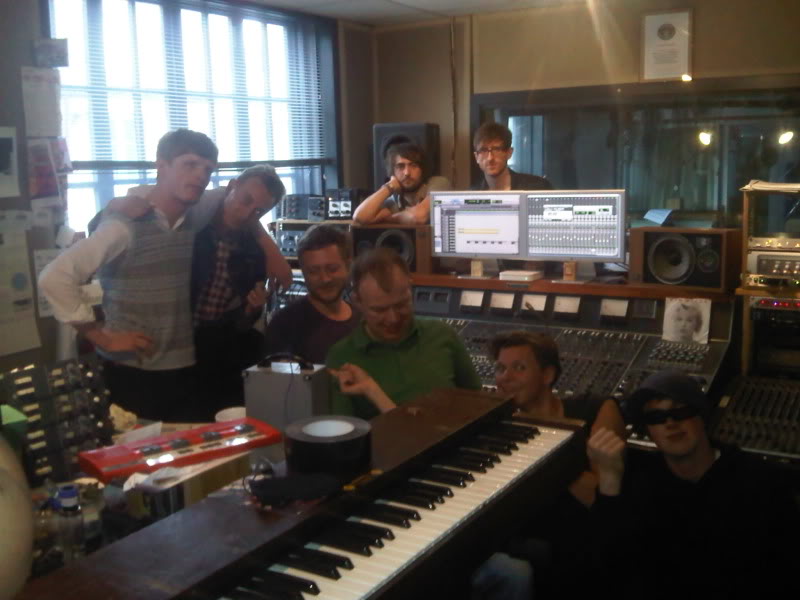 Frankie & The Heartstrings Studio Diary trailer….August 2010 from ,, on Vimeo.
Were playing Summer Sundae this Saturday if that makes since so if your going see you there, if not Reading and Leeds is gunna be ace but more about that soon.
See ya ina bit me auld marra's !!
Frankie x
1